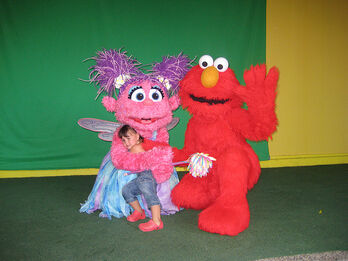 The World of Parks has many cool rides, attractions and shows that your kids will love! The park is located in Douglaston, NY. Theres also themed restaraunts and places to shop. There's Even cool hotels to stay in too! So look at the list of the cool rides and attractions they have and lets get this show on the road!
Rides and Entertaiment!
Snail Coaster
Wubbzy Disco Show
Elmo's Cloud Chaser
Peek A Bug
Bouncing Hurricane
Kidz Bop World
Super Mario Princess Peach Castle Play Area [Coming Soon!]
Ernie's Waterworks
Splash Mountain
The Many Adventures of Winnie The Pooh
Snow White's Scary Adventures
Vapor Trail [Coming Soon!]
Titanic Adventure Ride [Coming Soon!]
Elmo's World Live
Mickey's Philharmagic
World of Parks Character Spot
Muppet Vision 3-D
Ernie's Bed Bounce
Peter Pan's Flight [Coming Soon]
Meet and Greet with Jack, Rose, Mario and Luigi near the Titanic Ride
World of Parks Character Spot
Sand Castle Beach
The Count's Splash Castle\Pirate Bay
It's Tough to be a Bug!
Tree of Life
World of Parks Celebration Parade
Mickey's Music Party
Barney Live!
Festival of The Lion King
Cirque Do Soleil
King's Amazing Seasaw
Feel The Sand
Baseball Mania
Get The Ball In!
Funland
King's Funhouse
Herry's Hand Over Water
Big Bird's Court
Games
Lucky Ducks
Gassy Gus
Whack A Mole
Space Adventure Pinball
Blues Clues Guessing Game
The Claw
Slot Machine
Super Shootout
Air Hockey
Bean Bag Toss
Washer Toss
Dining and Shopping
Chef Mickey's
Jolibee
The Krusty Krab
Hundred Acre Goods
Funland Gift Shop
The Everything Stand
Popcorn and Cotton Candy Carts